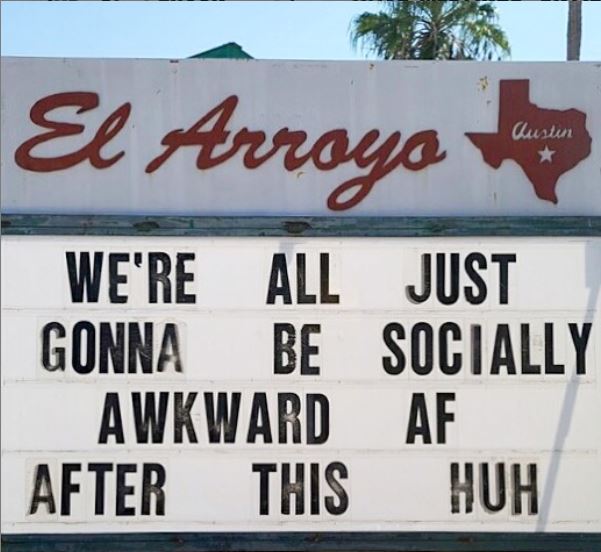 El Arroyo knows how we're all feeling these days.
The Austin restaurant has been changing up its signature marquee sign with relatable descriptions. You'll find yourself cracking up when you read them.
The honesty is to the next level with them, but in the best way possible. One day their restaurant sign says, "I just realized my trash goes out more than me," to "Just remember… someone out there is quarantined with your ex." (We know you're all feeling something with that last one!)
Times are tough right now, so it's good to laugh it off when you can!
Check out their candid creativity for yourself on El Arroyo's Instagram and be sure to give them a follow to keep up with their real AF humor.
https://www.instagram.com/elarroyo_atx/?hl=en
Photo: El Arroyo via Instagram